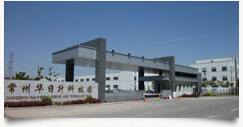 Changzhou Jian Jin Protective Products Co., Ltd. was established in December 2008,has rapidly grown into a professional manufacturer specialized in producing,BOPP tape and various of special adhesive tape. Meanwhile, Tongming has a professional system of R&D, sales and after-sale service, exporting to more than 50 countries . Besides,we can produce both Acrylic water and solvent-based glue.
Features and application:
Specifications
Advantages: strong adhesion, weather resistance, waterproof, anti-aging
Automotive foam tape
Material
· release material: releasing paper
· backing material: IXPE foam
· adhesive: special solvent acrylic adhesive.
Specification
· thickness: 0.5mm, 0.8mm, 1mm · Finished roll size: 12mmx5m, 18mmx5m, customed size available. · Normal temperature type and high temperature type are available. · log roll size: 1070mmx5m
Features
Adhesive strength
· high temperature water anti-solvent,
· plasticizer resistance
· good sealing,
· excellent damping performance and anti-cracking.
Application
Suitable for surface rough and irregular surfaces, nameplates, logos, etc.,
are also used for noise and vibration, electronic accessories packaging.
Substrate
Foam Thickness(mm)
Foam Ratio
Temperature resistance
(℃)
Permanent
Adhesion
(hrs)
Feature
Application
PE
0.5
8~20
≤120
≥24
Strong adhesion, weather resistance, waterproof, anti-aging
Uneven surface provides excellent close results. For photo frame trim, auto trim, signage and electronic industry, automotive, metal and other aspects of the paste or fixed.
EVA
1.0-6.0
12